Our Staff's Top Picks
Want to explore Atlanta like an insider? Check out what our staff has to say about the best things to do in Atlanta. From Braves games to BBQ, beer, and bourbon, we'll deliver monthly intel on the best Georgia's capital city has to offer.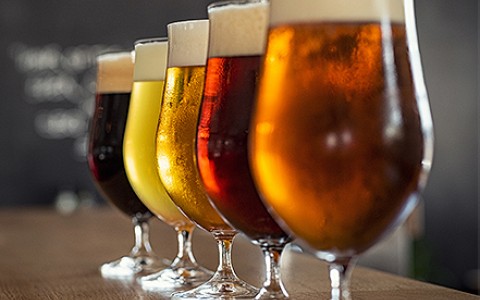 July 01, 2019
Brewing Up Summer Fun
Atlanta may be the birthplace of Coca-Cola, but the city's local brews—ranging from pale ales to porters to IPAs—have earned equal billing on its buzzing beverage scene. If you're a beer lover, head to Atlanta's Historic 4th Ward Park on Saturday, June 15 for the 2019 Atlanta Summer Beer Fest, a late afternoon-into-early evening celebration of local breweries and their lovingly hand-crafted brews. Atlantans consider this one of the city's best beer festivals so, naturally, tickets sell out early. The $40 advance ticket price includes unlimited samples, live entertainment, and a souvenir cup.
In addition to more than 150 local and regional beers, there'll be 25+ wines and a few tasty ciders to try, as well as food for purchase and unlimited free bottled water. The fun starts at 4:00 pm but you're encouraged to go earlier to explore the Historic 4th Ward Park, a 17-acre urban oasis that dates back to the late 1860s. Its current iteration dates back to 2006 when the city established the 22-mile Atlanta BeltLine that encircles downtown. In 2012, the 17-acre Historic Fourth Ward Park City debuted as the BeltLine's first major city park. Highlights include a splash pad (open May 1 - Oct. 1), playground, skatepark, and outdoor amphitheater.
Parking is limited to the streets surrounding the park so plan to ride-share or take public transportation and don't forget a picnic blanket or lawn chair so you can relax and unwind in one of Atlanta's prettiest urban parks.
View More